Researchers Develop New Reversible Fabric that Can Heat or Cool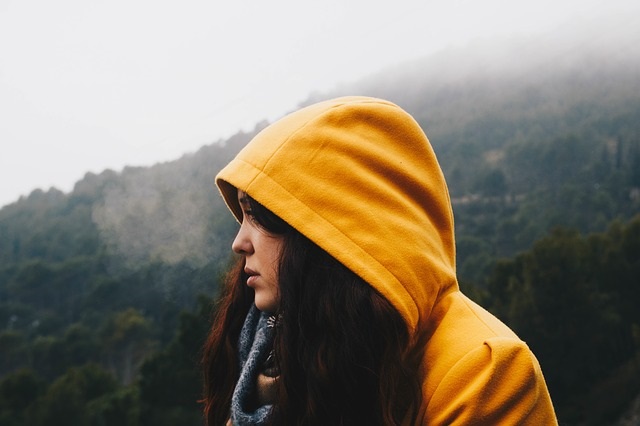 Researchers at Stanford University have developed a new reversible fabric that can be worn year-round regardless of the temperature, because it can cool or heat depending on which side faces out.
The researchers led by Yi Cui, professor of materials science and engineering at Stanford, created the new textile. According to a press release, they wanted to provide an alternative to heating or cooling entire buildings to keep the people inside comfortable. Cui was quoted in the press release as saying, "Why do you need to cool and heat the whole building? Why don't you cool and heat individual people?"
The release said 13% of all energy consumed in the U.S. is to maintain comfortable indoor temperatures. But that amount can be reduced drastically by adjusting the temperature by just one degree Celsius (1.8 degrees Fahrenheit), either up or down depending on whether you are cooling or heating the building. For every change of one degree Celsius, a building's energy use is reportedly cut by 10%.
New Fabric Was Inspired by Ordinary Kitchen Wrap
The new fabric was inspired by ordinary kitchen plastic wrap which is transparent and water impermeable. The researchers improved this polyethylene material by adding characteristics that clothing requires such as breathability and opaqueness. They used a combination of nanotechnology, photonics and chemistry to do this.
Then they created a three-ply version of the material to make it more like fabric, with two sheets of the polyethylene separated in the middle by a layer of cotton mesh. Afterward, they experimented with sandwiching different materials between the polyethylene sheets.
How Does the Fabric Work?
On one side, a copper coating traps heat between a polyethylene layer and the skin; on the other, a carbon coating releases heat under another layer of polyethylene, the press release said. Worn with the copper layer facing out, the material traps heat and warms the skin on cool days. With the carbon layer facing out, it releases heat, keeping the wearer cool.
Combined, the sandwiched material can increase a person's range of comfortable temperatures over 10 degrees Farenheit, with a potential of close to 25 degrees, according to Cui. This could totally eliminate the need for cooling or heating of buildings in some climates, and reduce the level of energy expended in others.
The researchers are reportedly still working on the fabric to make it more wearable, as they'll need to figure out a way to weave the fabric to make it stronger , more elastic and more comfortable to wear. The team's ultimate goal is to develop a textile that's easy to manufacture so that it can be practical to use all over the world.
What's next on the agenda for these creative researchers? Cui and fellow researcher Po-Chun Hsu said they envision clothing with medical devices or even entertainment built right into the fabric!
National Coating Corporation
National Coating Corporation is an industry leader specializing in water-based and solvent-based coating and saturation services and we are ready to help you with your unique needs. To learn more, visit our Capabilities page.