Watch Out, Wolverine – There's a New Coating in Town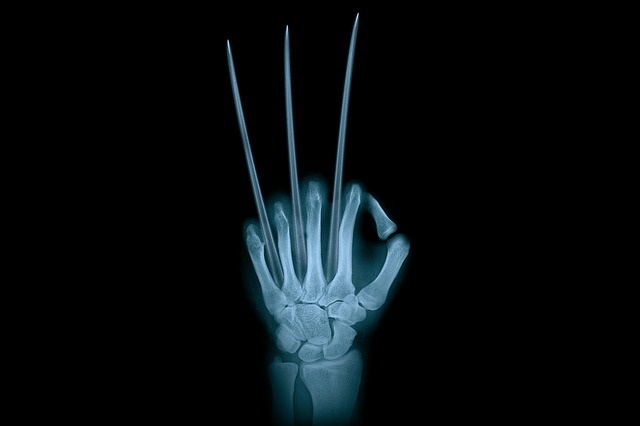 Many of us look to the movies for our heroes, our role models. Well, it appears that scientists, engineers, and experts in the coating solutions industry do the same. A new self-healing surface coating developed at the University of Michigan would give X-Men's Wolverine a run for his money.
The Wolverine of Surface Coatings
Developers of this new coating, which is a combination of what is called a "fluorinated polyurethane elastomer" and a water-repellant molecule referred to as "F-POSS," consider it a breakthrough in the field.  The self-healing properties of the coating are unparalleled, making it hundreds of times more resilient than other available surface coatings. According to a paper published by the researchers in ACS Applied Materials & Interfaces, the coating can heal both physically and chemically, "even after being abraded, scratched, burned, plasma-cleaned, flattened, sonicated and chemically attacked." If the F-POSS molecules are somehow removed from the surface, new molecules shift there to replace them.
The Science Behind It – Pliability over Durability
For years, researchers have focused on finding the strongest ingredients, naturally assuming that strong ingredients make for strong coatings. However, the minds behind this breakthrough coating worked outside of this framework. They instead searched for substances that would only partially mix together and create a pliability – not a durability – that would resist damage caused by abrasion or pressure.
Where and When Can We Use this Coating?
This incredible coating can be used to waterproof a variety of surfaces. Rooftops, clothing, vehicles, ship hulls and other tough surfaces require such a durable, self-healing solution. The coating is dynamic, and researchers created a recipe that can be further customized for specific applications. By the end of 2017, this new surface coating should be available for direct purchase by consumers.
National Coating Corporation
National Coating Corporation specializes in providing innovative solutions for the unique needs of our clients. We work with you to create the best possible coating techniques for your product needs. Call us today at 800-979-9332.