Demand for Flame Retardant Fabrics Growing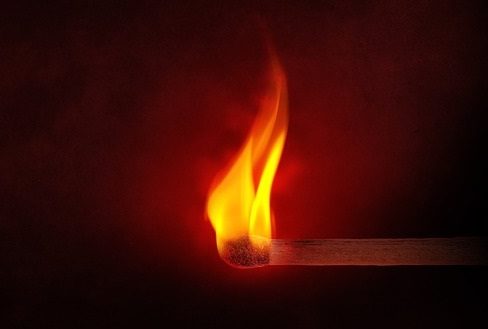 According to a new report from Persistance Market Research, there is a growing demand globally for flame retardant fabrics – fabrics that resist burning – or more specifically, fabrics that limit the risk of ignition, thereby reducing the rate of flame from spreading. The market is broken into two main segments:
Fabrics made of natural fibers like wool and silk or synthetic fibers like polyester that are inherently flame retardant and burn slowly.
Fabrics that are chemically treated to be flame retardant.
Flame retardant fabrics have many applications for end users today including clothing, textiles used in homes, and for use in public utilities – they are used by electric companies to lower the flammability of semiconductors. They are also used in the military, aerospace, automotive, transportation and building and construction industries.
Trends Driving the Demand
Based on the report, three main factors are driving the demand for flame retardant fabrics. These include volunteer safety commitments from industries, the changes in applications of the use of certain plastics, and evolving standards for fire safety.
New government safety regulations in the oil, gas and chemical sectors, for example, are said to be contributing to the increase in demand in developed countries. The market for flame retardant fabrics is well established in Europe and North America and it is also reported to be growing fast in the Asia-Pacific due to increased manufacturing and investments there.
Innovative Strategies   
According to the report, innovation in flame retardants right now is primarily in the development of a new class of polymeric materials that is being embraced because the materials comply with regulatory demands and have less environmental impact.
The use of nanocomposite fibers is also said to be newly emerging, but showing promising results for flame-retardancy when deposited on synthetic substrates such as polyester and cotton.
National Coating Corporation
National Coating Corporation is on the cutting-edge of technology and science in order to provide the best contract coating and saturation services. We have expertise working with all kinds of materials including textiles. We are an industry leader specializing in water-based and solvent-based coating and saturation services and we are ready to help you with your unique needs. To learn more, visit our Capabilities page.